{ nsIf:DisableTwitterCard }
Switch to accessible version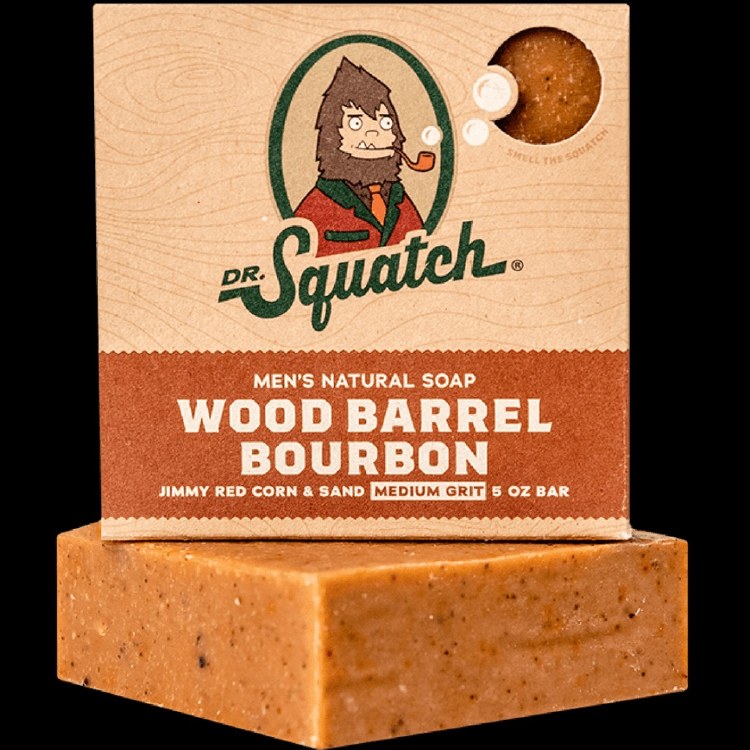 Dr. Squatch Wood Barrel Bourbon Soap
$10.99
An old fashioned blend of spice, bourbon, and oak.
Jimmy Red Corn & Sand Medium Grit 5 oz Bar
Oaky, Spicy, & Smooth just like a Squatch Man should be.
Barrel Aged Bourbon Smell
Ingredients: Saponified Oils of (Olive, Sustainable Palm, Coconut), Shea Butter, Natural Fragrance, Jimmy Red Cornmeal, Brewer's Yeast, Sand, Annatto Powder, Kaolin Clay, Sea Salt, Iron Oxide (Colorant).
Customer Reviews
This product has not yet been reviewed.