{ nsIf:DisableTwitterCard }
Switch to accessible version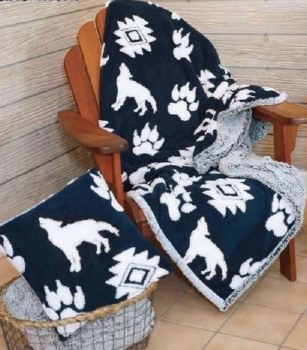 Wolf Melange Sherpa Ultra Plush SherpaThrow
$44.99
PIllow not available.

3-D Raised Design on front and two-tone plush sherpa on back.

This is the perfect gift for Christmas! Warm, cozy and looks great thrown over a chair or the sofa when not bundled up in.

Dimensions: 60" x 80"
Customer Reviews
This product has not yet been reviewed.